---
---
Richard Ferriere Aerosoftware propose for 19 Euros (post fees included for the european countries) an artwork with the effigy of two of your lovely warbirds .
The drawings are printed on thick white paper sheet ( 160g/m2)A3 format (30x42 cm). The original drawings are colored and very detailed They representent a side view of two warbird.
10 different planes are currently proposed. In addition it is possible to choose for each type of plane a camouflage scheme among those proposed below.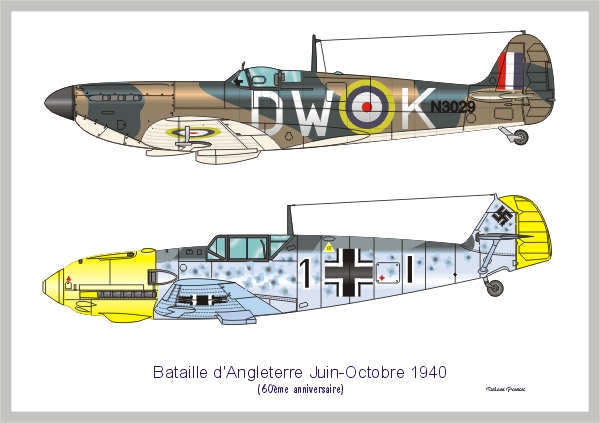 Example with code S1-E1
The current topics are:
TO PURCHASE AN ARTWORK
Send a E-Mail or a mail

by specifying the codes of the drawings which you wish to see reproducing

without forgetting to specify the address to which forwarding must be made

Send by the post office an international money order (19 euros by unit) to:
Richard Ferriere Aerosoftware
1bis, RUE DU BOUGNEY
25000 Besançon (France)
The artwork, protected by a tube, will be sent to you by postal way as soon as possible